13 May 2012
The Road to Riviera Stops to Think of Our Moms Today
Author: mattthurmond | Filed under:
Article
Husky Golf Fans: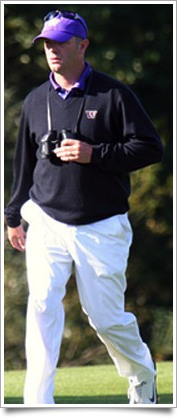 Asked for one quick comment on something their mothers did to influenc their golf careers and the boys said this:
"My mom walked every tournament round she possibly could with me. She is always the first person to start looking for my ball when it is lost and she is always the last person to stop looking. Go Husky Moms!"
- Gerrit Chambers



"My mom sacrificed her time to be at every junior tournament to support my dream. I always new my mom would support me even if I failed."
- Trevor Simsby



"I have a lot of memories traveling to tournaments with my mom. My first year at Junior Worlds, we went to the Cheesecake Factory four nights in a row….found what we liked and stuck with it!"
- Larry Iverson III
"My mom rarely asks how I played, instead she asks if I am happy and healthy."
- Cheng-Tsung Pan
"My ma would wake up at the crack of dawn to make be breakfast then she would drive me 130 miles to Spokane to play in one day junior tournaments. She did this my whole junior career every summer driving me all across the Pacific Northwest for junior events."
- Chris Williams
"My golf game wouldn't be where it is today without my Mom. For years I watched her engage in tasks as a perfectionist with the highest standards. She'd put in a full effort to do a great job for its own sake, not for some reward after. I've tried to approach my practice and my golf game in the same manner."
- Charlie Hughes
"Among the many other things she did at every step in my career, my Mom told me I should smile more when I win."
- Coach Thurmond
"At every tournament she came to, when I finished my round she'd say, 'you were definitely the most handsome boy I saw out there today.' "
- Coach Potter
Matt Thurmond

:: Sign-up- here.